OLD WAYS
This is one of two galleries that is more or less focused on Josh and Gwen Hoy's Flying W Ranch—as is much of my work related to ranching and all of my work related to traditional methods. I started experimenting with black and white simply because it lends itself well to the high-contrast, mid-day lighting conditions that I often found myself working under. I immediately realized that it was really good fit for the subject matter.
THE FLINT HILLS RODEO
My friend Brian Jones discovered the Flint Hills Rodeo in 1982 on his way home from Kansas State University. He thought I might enjoy this and encouraged me to go back up there with him. I did go. I did enjoy it. And I have missed just once in the 36 years since then! It is a spring ritual shared by my folks and to which I have hosted many guests over the years. I remember being there one year with friends from Colombia and Mexico—when tornado sirens twice cleared the stands—but the show still went on.

The rodeo is in some ways a time capsule and in other ways a barometer—it is not difficult to correlate what you see there with the regional economy. For as many times as I've been, I'm surprised by how few photographs I have. I think it is one event where I enjoy being a spectator more than I do being a photographer. This said, I've found a few that I thought were worth sharing. The oldest images here are from the late 1980s and the newest this past spring.

Two notes: 1) Yes, I really do like that candy apple stand and 2) I will be able to add quite a bit to this when I start digging into 35mm and 120mm film. I am going to hold off on assigning even temporary identification numbers until I do.
FLYING W RANCH
This archive is the big compromise. It is large, largely unsorted, and at present, far from complete. But if I wait until this is exactly the way I want it to be, another six months will slip by!

When I met Josh and Gwen Hoy in 2009, I never could have imagined (or dared to dream) that we would become friends—and that I would, over the course of the next decade, make thousands of images on their 7000 acre Flying W Ranch. I can not begin to express my gratitude for the friendship, kindness, generosity, and access, that the Hoys, their family, their friends, their neighbors, and their guests have extended to me. I know there have to be times when everyone is thinking, "Enough with the camera already!" The result though, is a pretty thorough documentation of their backgrounding, cow-calf and agritourism operation. If you are interested in riding, or learning about ranching, or just enjoy being in the Flint Hills, I encourage you to consider visiting the Flying W. I have been making this recommendation for many years and I can only think of one person who didn't enjoy it—and that was largely my fault! Thank you for bearing with me while I get this section cleaned up!

Note: I'm not going to add image identification to until I have the big gaps filled in and everything organized into some sort of logical order.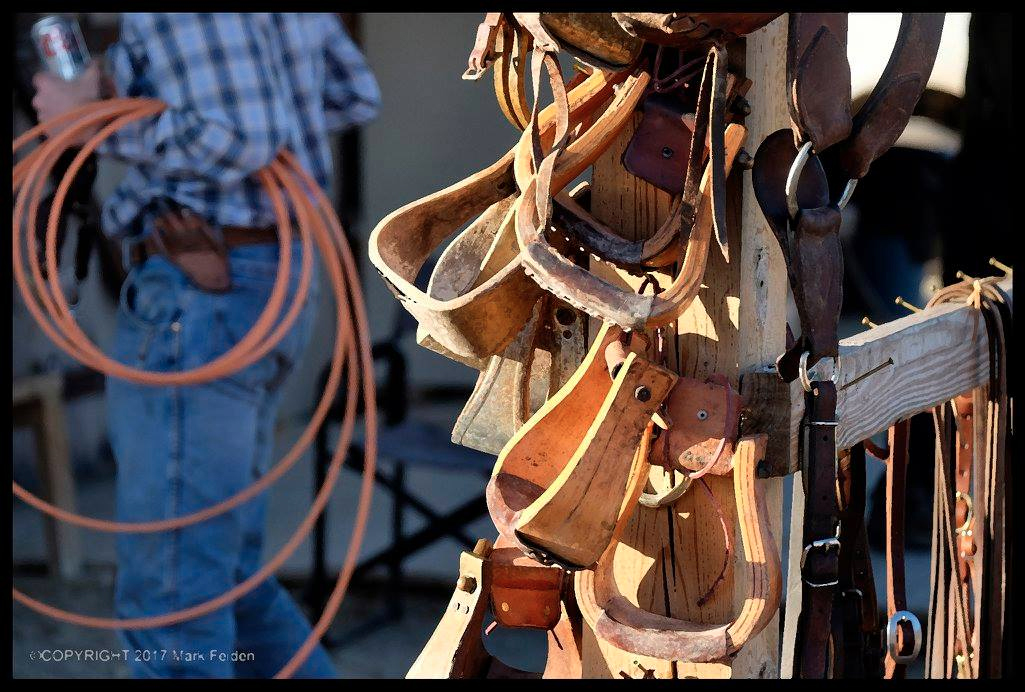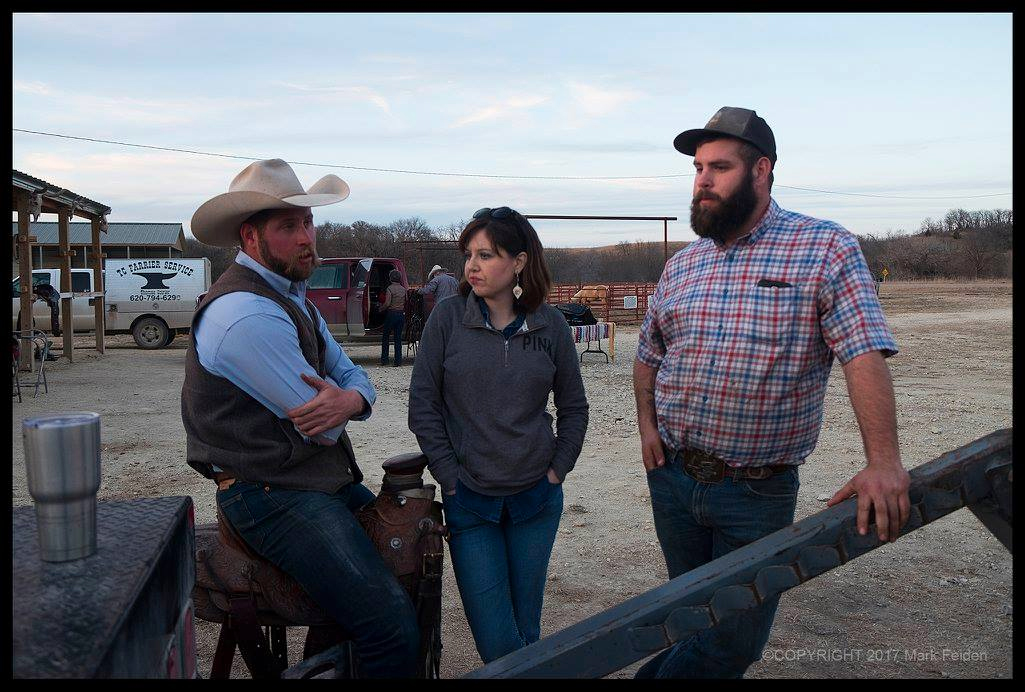 THE ANDERSONS
I met Stephen Anderson at a family reunion sometime during the 1980s. We shared an interest in our history and I enjoyed talking with him. A few years later I knocked on his back door and reintroduced myself. We became good friends and remained so until his accidental death in 2017. These are images that I made during time spent together. They include his sons Mathew and Nathan and their families who I am happy to know. I think we are all very proud of pioneering history in the area. Unlike me, they are living it.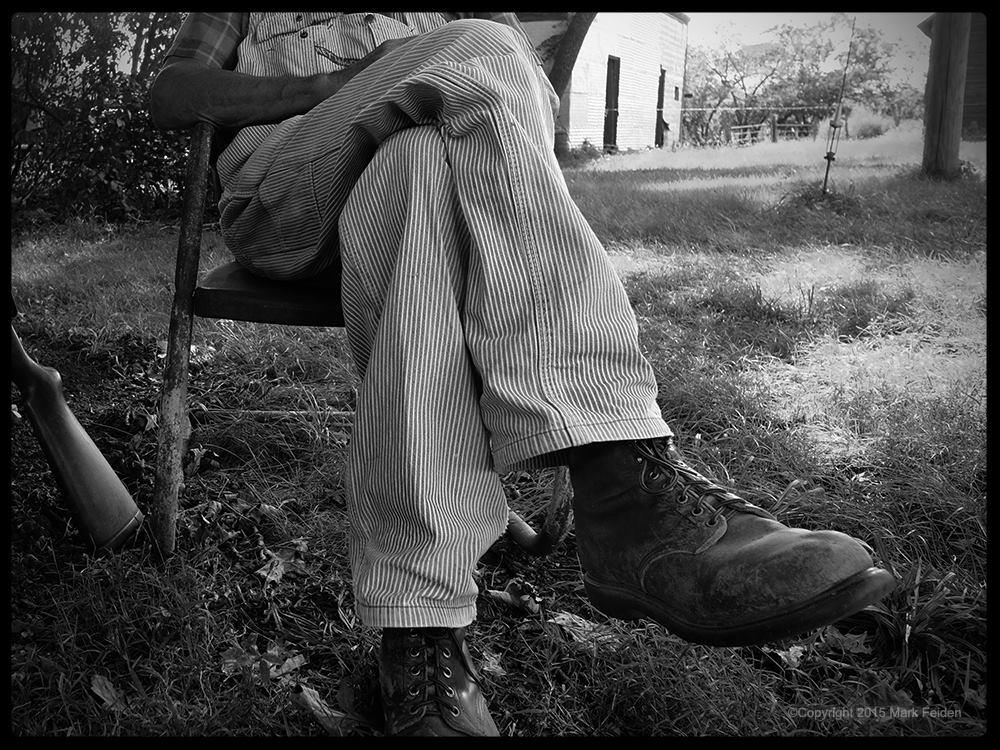 SWEET LILY
I lost my dog this year. She was really super awesome. She came into my life just a few days before I was taking off to spend a week working in the Flint HIlls. She learned right away to come back and sit down behind me (out of the shot) whenever I set up the tripod. As soon as I would start to fold it back up, she would run back out and resume point—always looking back to make sure that I was coming! We did a lot of things together and I really miss her.
Revisit Part One of the collection.
STAYING IN TOUCH
Thank you so much for visiting. I hope you enjoy this archive and I welcome you to be a part of its continued growth. Please consider joining my mailing list —and sharing this with your friends —through email and social media! To be notified of updates through Facebook and/or to engage in discussion, please "like" our companion page. Thank you!